Last Updated on November 10, 2017 by Staff Writer
This morning I had to run a few errands in Tampa. Seeing how nice the weather was going to be and also that my girlfriend had the day off, we decided to go fishing in Tampa Bay out of Gandy Boat Ramp.
It was a slack tide with a slow bite until the water started pushing into and dumping over the shallow sandbars and grass flat I was fishing. As the tide pushed up so did the mullet just as planned we casted into them and had some of this years most exciting Redfish action on the mirrodine!This is what Tampa Bay Fishing is all about!
We ended up landing multiple nice upper slot redfish. It was such a rush to see them light out and have their back out of the water as the engulf our lures! We ended up leaving this spot because we had lost so many redfish. They had broke off all the hooks on multiple mirrodines except for a single hook on each lure. Not a bad way to replace those hooks. They shouldn't of made it past Summer time without replacement anyways.
Moving on and further into Tampa Bay, we pull into a flat that for Tampa barely sees boat traffic. Hook into a nice snook (on mirrodine with one hook) and he comes unbuttoned. I ended up bringing this healthy 20 inchish (didn't measure) snook to the boat for a quick photo.
I also am starting to try and dial in on Pompano and permit in Tampa Bay. I'm fishing for there in a area that is not known for these fish. I hope to get some clients onto them soon, because I'm starting to really enjoy sight fishing those things!
Please enjoy the photos! Hope the winds die down quickly so I can get back into the water Sunday or early next week.
Happy Halloween. Happy Fishing!
Capt. Jason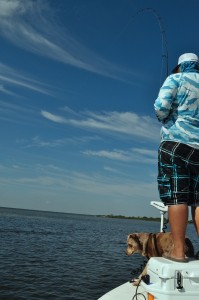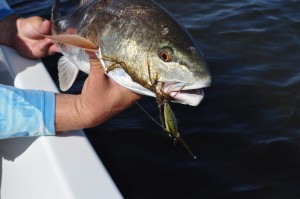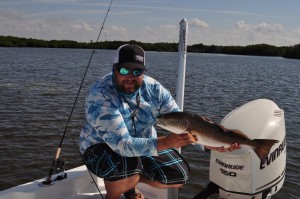 [googleplusauthor]