Last Updated on November 30, 2021 by Capt. Jason
All our Tampa fishing charters this month have had their ups and downs.
We have had trips almost every day this month, and fishing seemed to change each day.
Large cold fronts and big winds have been spreading the bite thin on morning trips. We have produced some nice Tampa bay bull redfish, snook, trout, and bonnethead sharks in between the lulls in our bites.
Tampa bay fishing should be getting locked into a lovely wintertime pattern here within the next week or so.
With cold fronts blowing through almost weekly now, the fish will seek warmer water, and we will see fishing throughout December heat up in Tampa bay. Species we will be targeting in December in Tampa Bay are,
Pompano, Permit, Snapper, Sheepshead, Redfish, and Trout.
We're full-time fishing guides at FishnFL and when the fishing is slow you can always count on us to be upfront and let you make the choice whether to fish or not. With that being said.
December is one of our favorite months to fish in Tampa bay. We will be seeing a big improvement on the bite as our weather pattern holds steady.
If you want to get a date locked in for fishing
or a Tampa bay Diver Duck hunt, the Season opens back up for Waterfowl on December 11th and goes through January 31.
call me @ tel:8139565357
or book directly online here:
http://www.fishnfl.com/reservations
If you enjoy fishing videos and want to see what it is like to fish with Capt. Jason Dozier is on a fishing charter in Tampa Bay check out some of his youtube videos here.
If you would like to view some of our other fishing reports click here: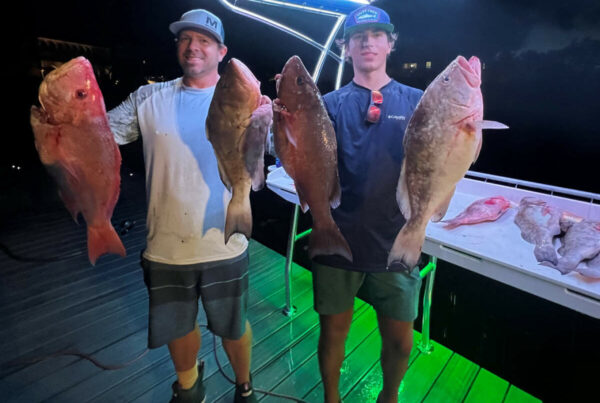 Tampa Fishing Charters offer a unique blend of thrill and tranquility. For many, fishing is a way to break away from the every day and find peace. But if you're…