Offshore fishing is a fun and unique experience for anglers of all abilities. The offshore marine ecosystem is complex and variable, with dozens of species that can be caught on a given day.  Some of the most common species we catch include snappers, groupers, amberjack, kingfish, barracudas, and sharks.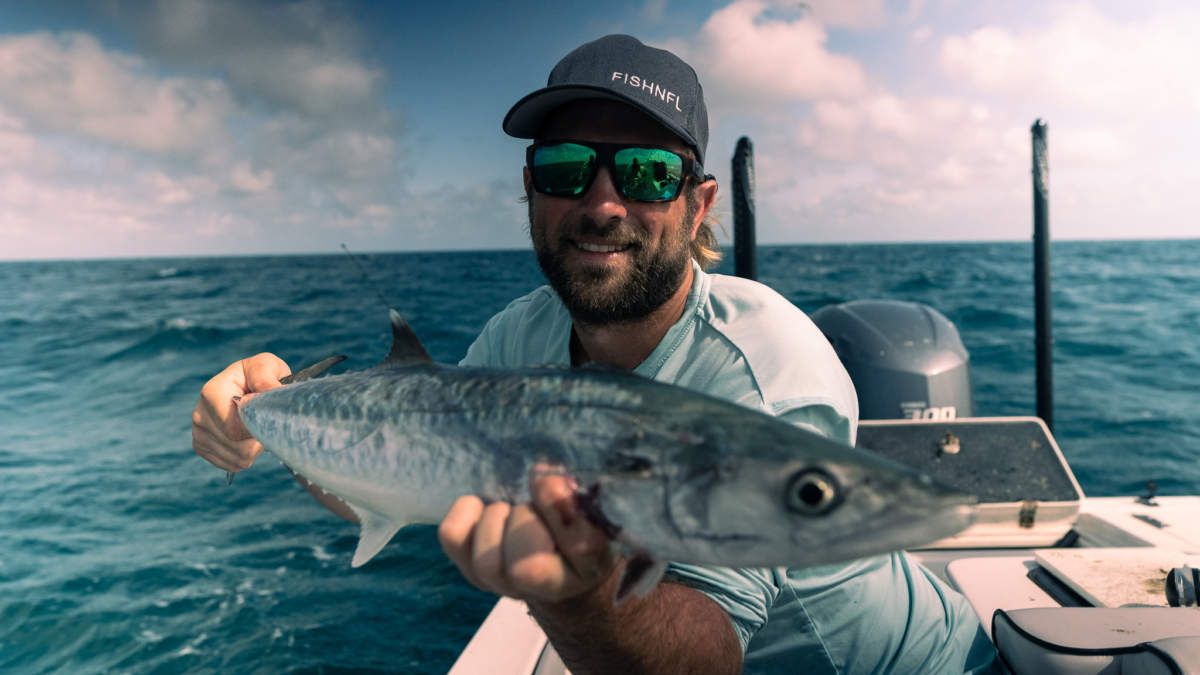 Fishing offshore has two basic strategies, bottom fishing and fishing the upper water column for fish that are patrolling the sea looking for prey. Successful bottom fishing relies on finding the structures and bottom types that are the foundation for building thriving ecosystems. Natural structure includes rocky "hard" bottom, rock piles, reefs, ledges, or caves. There are also many artificial reefs in the Gulf, including sunken ships and piles of concrete or metal.  These structures often hold a variety of grouper, snappers, amberjacks, and sharks. 
Fishing the upper water column is usually done on top of bottom structure, floating debris, or by finding schools of bait that predator game fish are feeding on. One technique to attract fish to your boat is chumming with minced or cut-up baitfish. Chumming will bring in a range of fish from small to large to the boat. This gives anglers the chance to catch the apex predators of the sea, such as sharks and barracuda, as well as many types of snapper that emerge from the depths.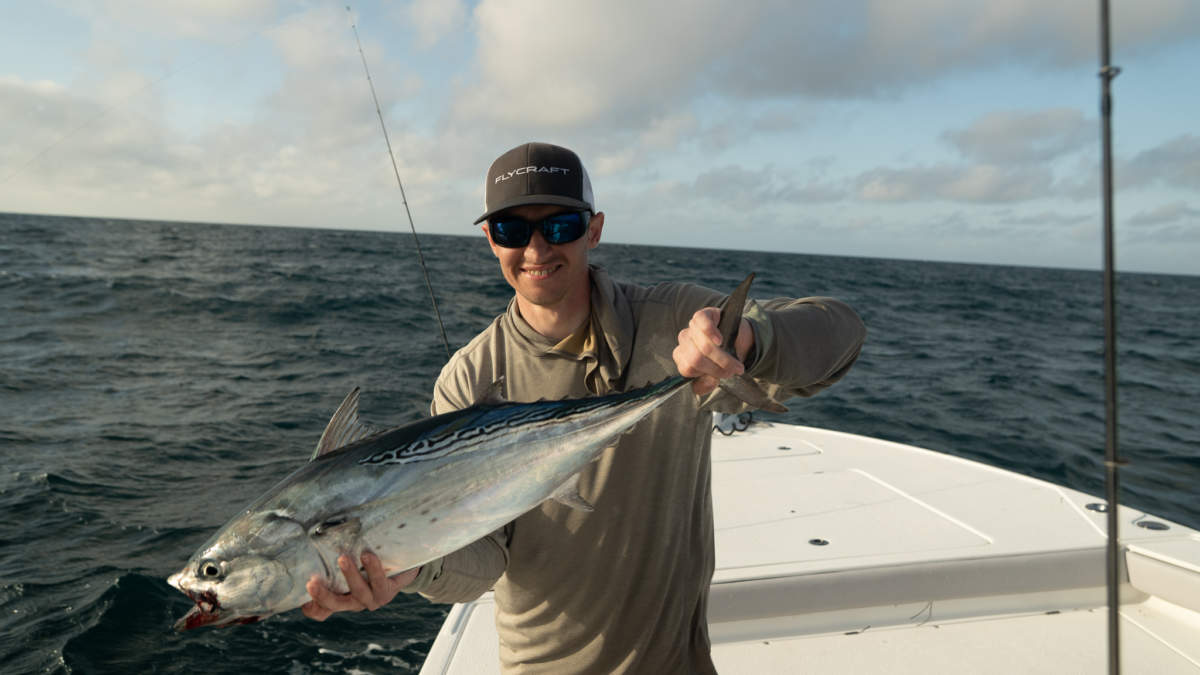 One pelagic/migratory species typically caught in the upper water column is the king mackerel. "Kingfish" are lightning-fast and powerful fish with a mouth full of razor-sharp teeth. They are known to attack bait from underneath, flying completely out of the water. In the warmer weather months, kingfish can be found offshore in Tampa. Anglers can keep up to three kingfish that are 24 inches or greater.  Kingfish is often eaten either grilled, smoked, or included in smoked fish dip. 
Each species has an individually regulated size and bag limit and some have specific season dates. Despite the variability in what can be harvested throughout the year, a wide range of species can be kept in large numbers on any day. For example, year-round each angler can keep up to 10 snappers per day. Typical species include red, mangrove, and lane snappers. Red snapper is one of the most highly sought-after fish due to how delicious they are. Red snapper over 16 inches can be harvested in state waters June 4-July 28.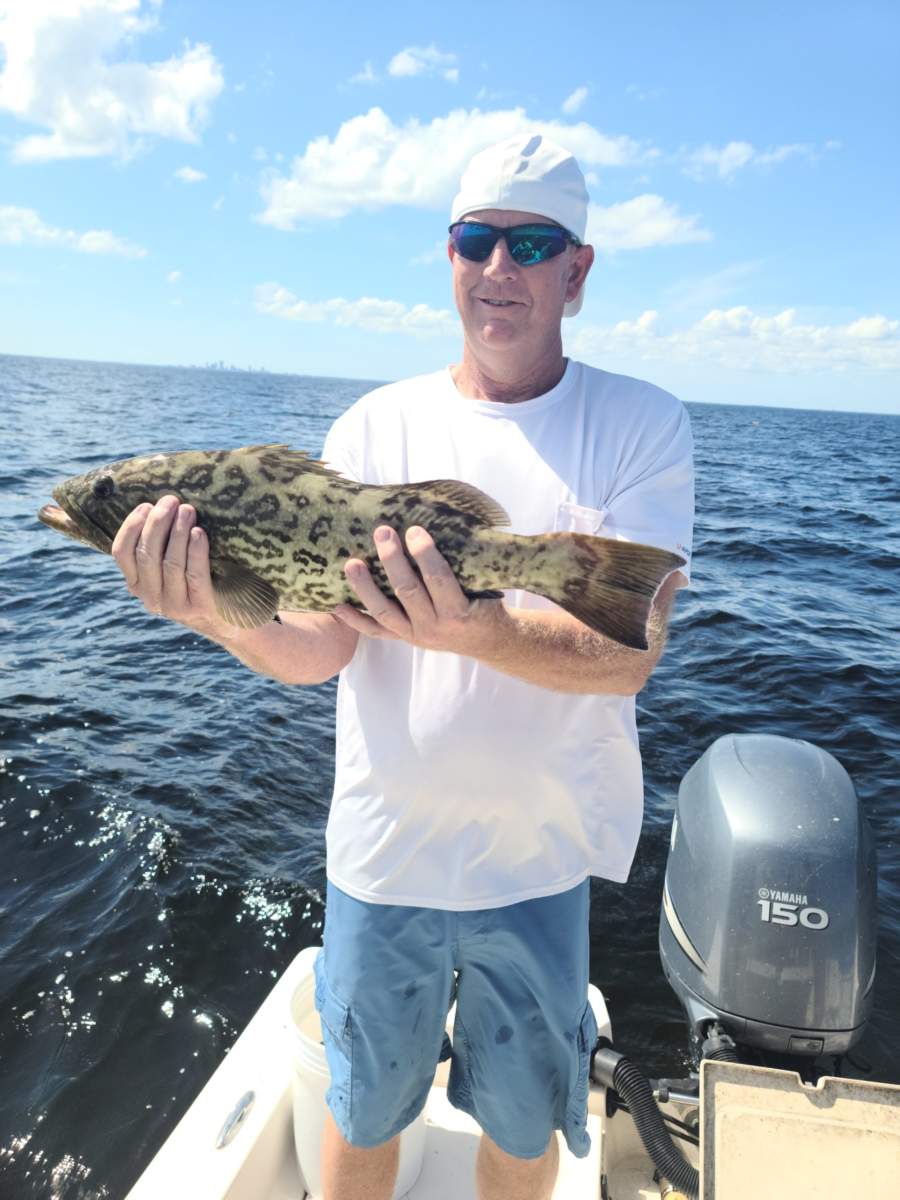 The most common species of grouper caught in the shallow gulf waters near Tampa is the gag grouper. Gag grouper are normally between 5 and 20 pounds. They are incredibly good to eat, with a mild taste and firm flaky flesh. 
Captain Jason is a local expert at catching fish offshore of Tampa Bay, with years of experience and a proven track record of satisfied clients and coolers full of fish. When you are ready to experience the action of offshore fishing, book your trip with Captain Jason.