Last Updated on June 14, 2022 by Staff Writer
The Florida spiny lobster season is an incredibly fun, family-friendly activity that can result in the harvest of pounds of fantastic lobster meat.
Lobstering is becoming more and more popular in recent years, and unless you are a veteran lobster harvester in the Keys, it is a really good idea to hire a charter captain to help ensure your success and safety, all while you have a relaxing stress free day on the water.
Each year the lobster season has two parts. In 2022, the sport season (aka "mini-season") will be held on July 27 and 28 and the regular season will run from August 6, 2022, through March 31, 2023. The sport season was developed to allow recreational boaters to harvest lobsters before the commercial harvesters.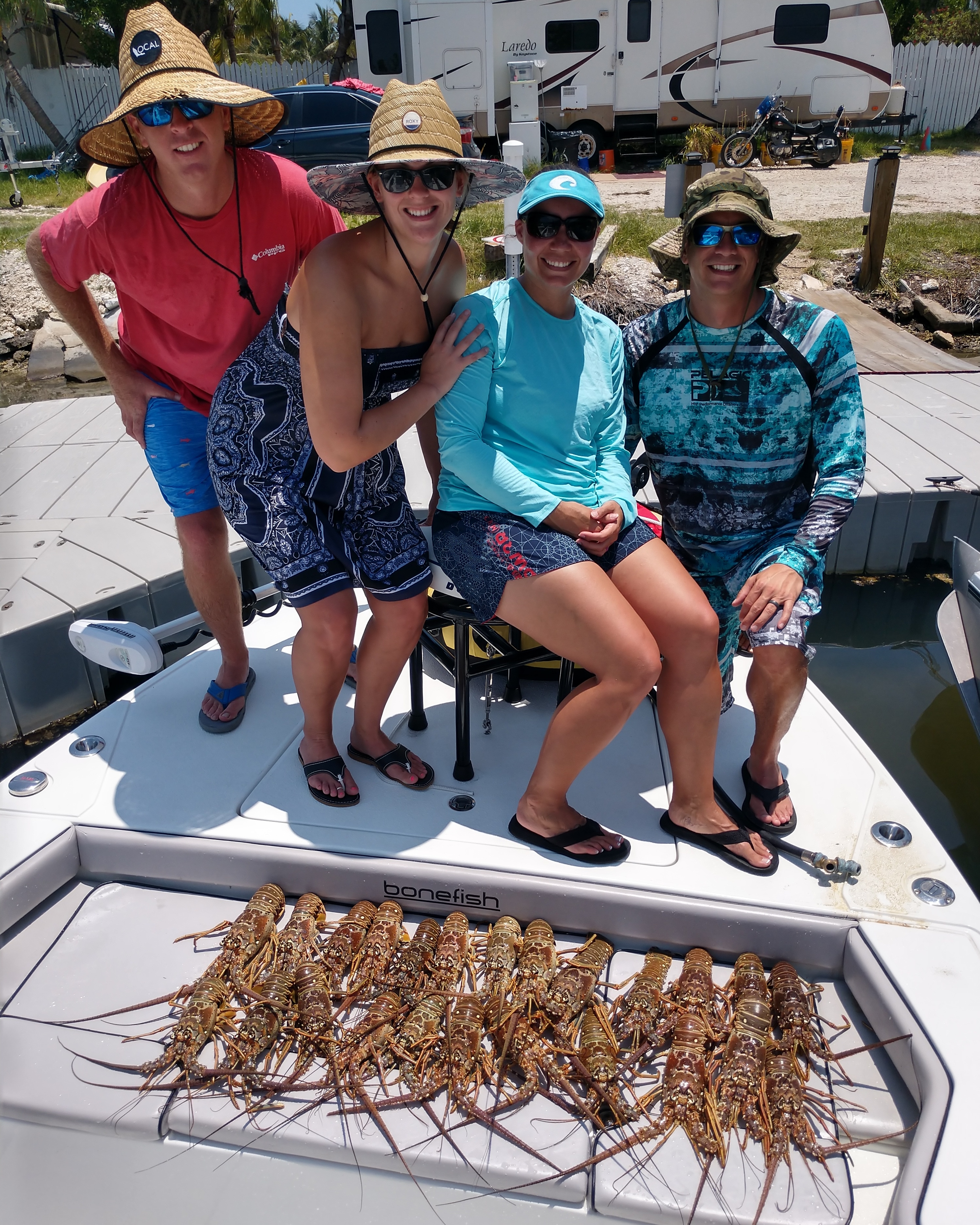 Spiny lobsters can be found in and around shallow water structures, such as coral heads, rocks, mangroves, etc. They do not have claws to pinch predators, so their main defense is cover and speed.
They are captured by recreational anglers, by snorkeling or diving down to the structures. Once found a lobster is coaxed out of its cover with a tickle stick, while the diver puts a net behind and over it. This way when they spook and try to swim away they will dart into the net. Lobsters must have a 3-inch carapace and not have eggs to be harvested.
There are many reasons that hiring a captain is recommended for lobster season. First, the Keys waterways are sometimes difficult to navigate safely and lobstering often occurs around shallow water obstacles. Additionally, for the mini-season and the beginning of the regular season, the waterways are very busy.  Having a captain whose number one job is staying aware of their surroundings and keeping you safe is particularly important.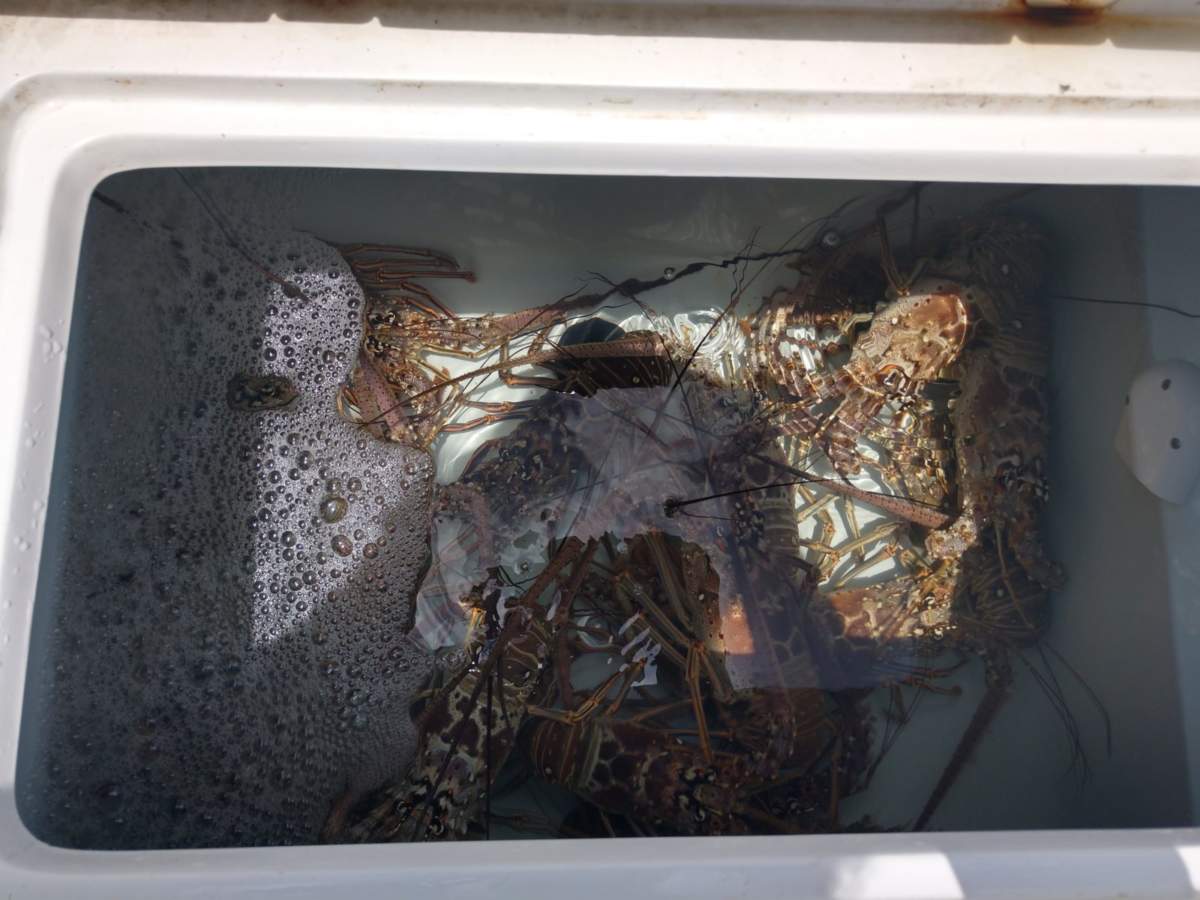 As well, local captains have many spots that they know hold spiny lobsters. This way you do not have to spend as much time trying to figure out where the lobsters are hiding and can spend more time diving and catching them, helping ensure you catch your limit.  Your captain will also be able to make sure that you follow the complex rules for lobster harvesting, such as avoiding prohibited areas and following the varying bag limits. 
Captain Jason Dozier offers lobster trips out of Key West throughout the seasons. He has tons of experience helping clients catch lobsters and a proven record of safety.
The trips are immensely popular so it is a good idea to plan months ahead. Now is the time to schedule your trip with Captain Jason.