Last Updated on March 21, 2022 by Staff Writer
Some say spring is the best time of year to fish the Clearwater area. As the water temperatures increase, so does the fish feeding activity and their movement throughout the area.
During this season most fish that call the area home will readily feed. In particular, snook will become much more active and in late spring other species will begin appearing such as tarpon, cobia, and spanish mackerel.  
The Clearwater area inshore fishery has a few distinct fisheries. Old Tampa Bay, the intercoastal bays located behind the area's barrier islands, and the beachside Gulf of Mexico waters. Additionally, Tampa Bay Florida's largest marine estuary is only a short boat ride away.  
Old Tampa Bay features an undeveloped mangrove coastline, shallow grass flats, oyster bars, and bridges. The intercoastal bays and beaches have many of these same features, but with deeper passes and channels and more man-made structures such as residential docks and jetties.
Throughout the area, you can catch redfish, snook, trout, and flounder. Additionally, huge black drum can be found, particularly near the bridges. 
Across the grass flats, redfish and trout can be caught using a variety of techniques. Live bait, such as shrimp, is usually a sure thing, but artificial lures such as suspending twitch baits, topwater plugs, and soft plastic swimbaits will also be effective.
Snook can be caught along flooded mangrove shorelines or man-made structures. Small baitfish, such as pinfish, drifted near or into these structures are often successful. Along the bridges, fishing with half crabs or whole or cut bait fish can catch a huge variety from big black drum to tarpon.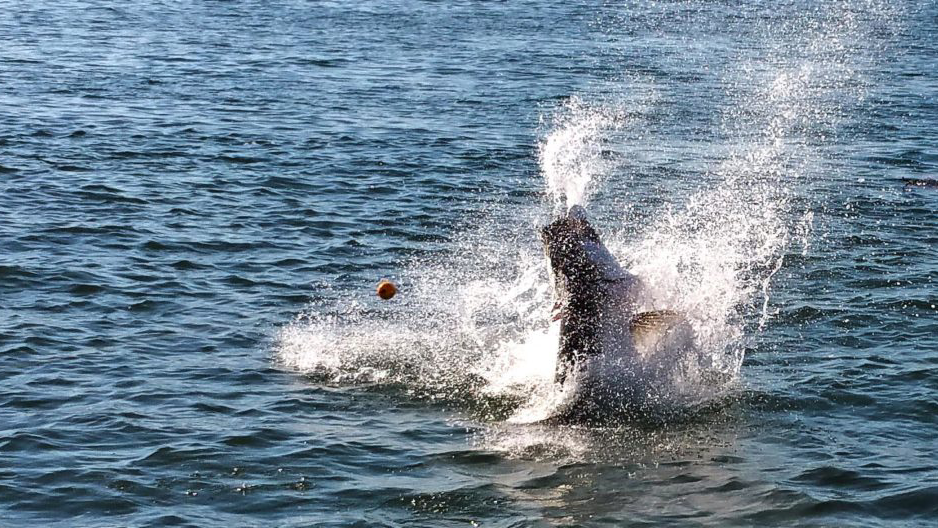 On the beachside, during the late spring, there are opportunities to sight fish for snook and tarpon. Tarpon will begin to arrive in the area in April. With the clear water and sand background, migrating tarpon up to 200 pounds can be spotted, often in schools of numerous fish.
This provides the opportunity to sight-cast artificial lures or live bait. Once hooked, these impressive fish will put on a show unlike anything else, usually with numerous acrobatic jumps along with unbelievable power. These fights can last an hour or more for the biggest fish. 
Springtime fishing is just around the corner, so act now to secure the best inshore fishing days with Capt Jason to experience why so many people can't wait to fish the spring patterns.