Last Updated on May 31, 2017 by Staff Writer
Tampa Bay is a unique body of water in a variety of ways. Tampa Bay is Florida's largest open-water estuary that spans for roughly 400 square miles and is fed by several creeks and rivers. Tampa Bay is not only host to over 200 different species of fish, but also mammals, birds and other marine life. Tampa Bay also consists of oyster bars, seagrass beds, mud flats and mangrove lined shorelines that provide habitat and ample food sources for all above listed species. Pair those with spoil islands and sandbars, many of which are off limits to the public due to their fragile ecosystems and bird rookeries, and you have yourself a highly diverse and productive body of water.
In other words, Tampa Bay is a fisherman's paradise. Redfish, spotted seatrout, snook, tarpon and much, much more can be found within the waters of Tampa Bay. Catching all three (redfish, snook & trout) in one day is referred to as an inshore slam and is a title that many anglers often pursue. Since Tampa Bay is so vast, it can be hard to pinpoint where these fish might be at any given time, and depending on the time of year, those areas can vary drastically. Here are some tips when targeting these fish throughout the year.
Tampa Bay Winter Fishing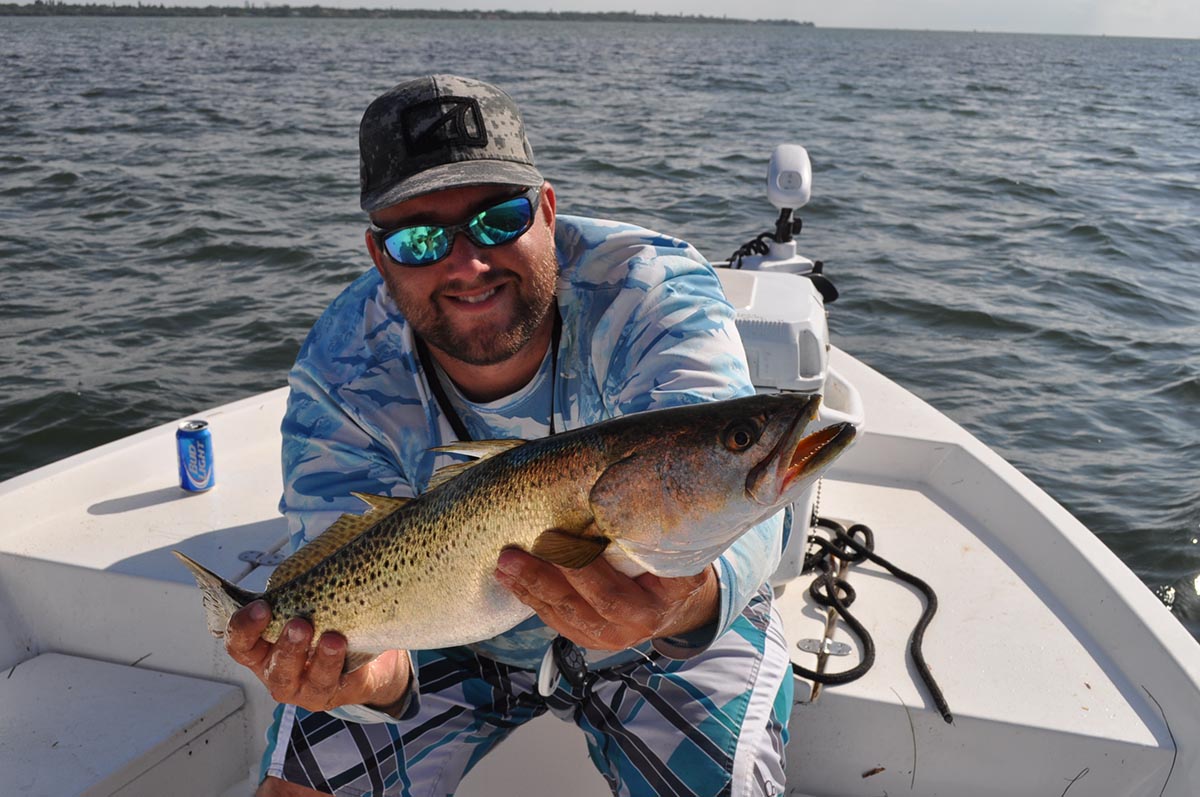 Fishing Tampa Bay in winter can go either way and can offer up some incredible fishing. Tampa Bay is known for mild winters so pay close attention to water temperatures. These temperatures may range from the low 50s to the upper 60s. During the colder weather, fish tend to go deeper and spend more time schooled up tightly. And since they're trying to conserve their energy, they don't tend to move around as much, so when you find one, there tends to be many more. When targeting these lethargic fish, slow down your presentation. If you think you're going to slow, slow down some more. This is also a good time to soak bait and let the smell do the work. If the temperatures are up in the mid 60s or so, check the flats for trout and snook. The warmer temperatures will have these fish cruising the flats looking for an easy meal in preparation of the next cold snap.
Tampa Bay Spring Fishing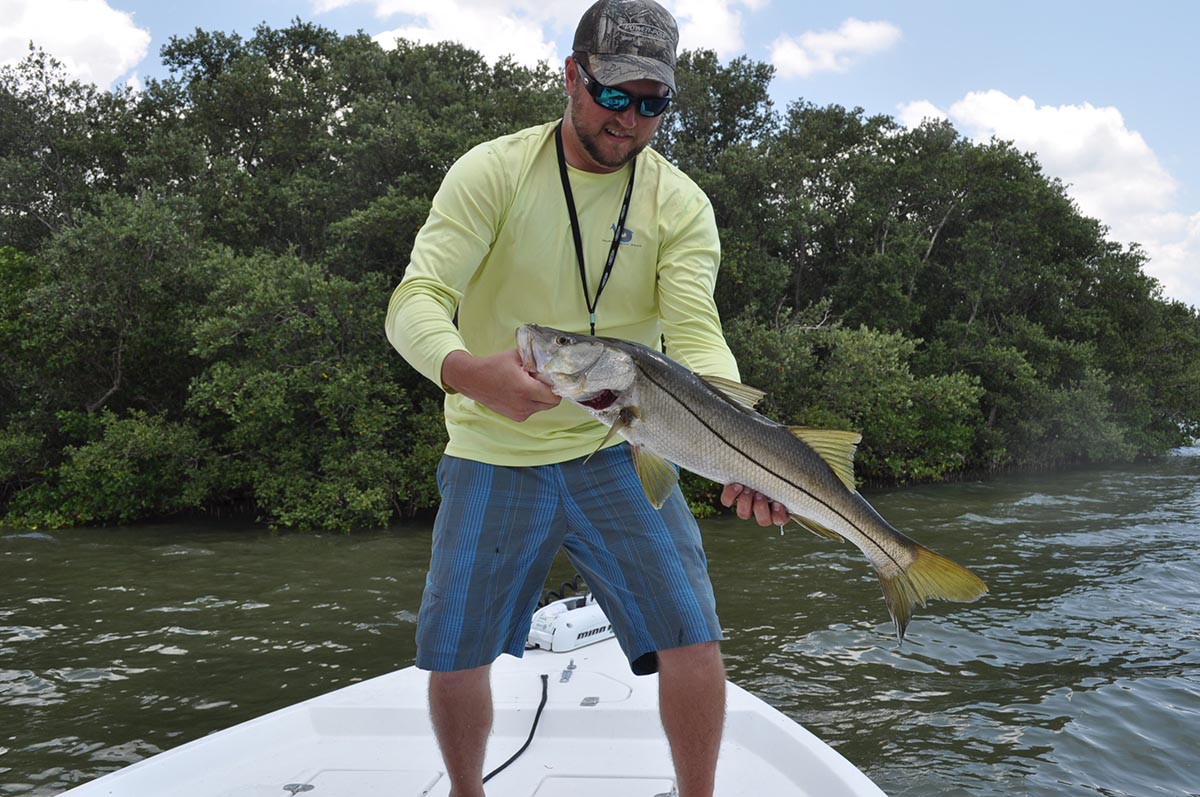 Spring time begins to bring in the warmer temperatures and the fish love it! Once we're past the cold snaps of winter, the fish are readily cruising the flats consistently. This really helps take the guess work out of where they will be. Large snook can be found feeding in the shallow waters along with trout and redfish. Drop off to the edge of the flats and you can catch all the trout you want. This is also the time of year when the tarpon begin to migrate through. Thousands of tarpon flood into Tampa Bay with some reaching the 200 pound mark. These silver kings make for some very exciting action. Anglers come from all over the world to target tarpon in the Tampa Bay, shouldn't you?
Tampa Bay Summer Fishing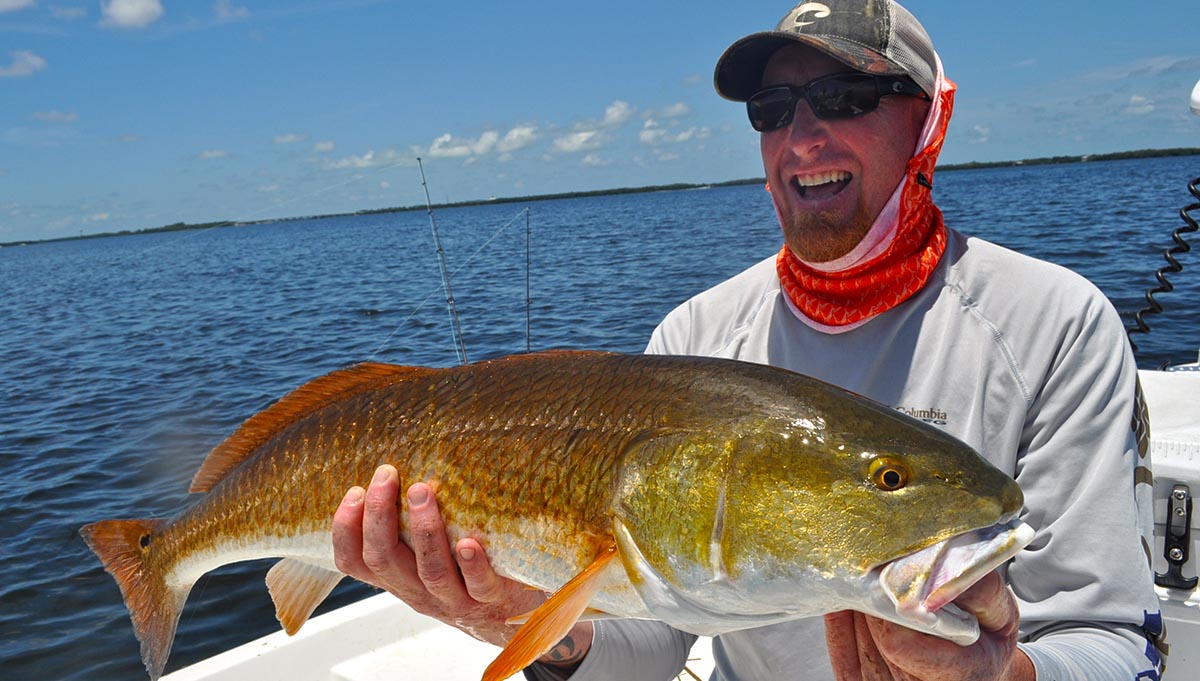 It's hot in Tampa Bay during the summer months, but so is the fishing. Tarpon seem to be rolling everywhere with boats chasing them. But this takes the pressure off the other species within the bay. Monster spawning snook and big schools of bull reds can be found lurking in the shallows as they feast on spawning baitfish. Trout are still available by the hundreds. This is a great time of year to target these bigger fish on a fly rod or light tackle. Just remember to stay hydrated and cover up that skin!
Tampa Bay Fall Fishing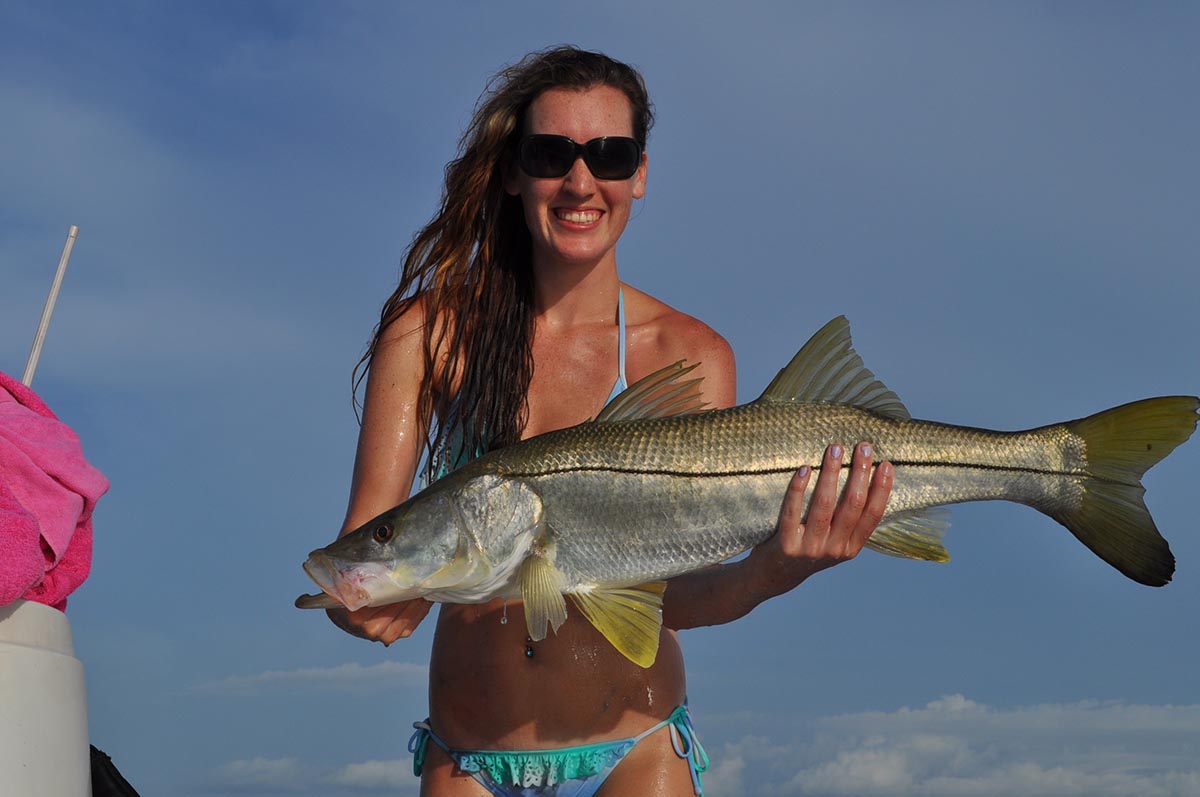 Fall fishing in Tampa Bay is by far my favorite. The weather begins to cool and there are less and less boats out on the water. Fall fishing can be much like spring fishing. There are still a few tarpon hanging around and the resident snook, redfish and trout are feeding steadily on the flats in anticipation for the cooler months. Catching will be hot and heavy so get out and get after it! Toward the end of the fall, begin to pay attention to those water temperatures. The temperatures will dictate when these fish begin their winter patterns.
As you can see, fishing the Tampa Bay area can be productive at any given time of the year. Contact Jason Dozier here at FishNFL to book your next Tampa Bay inshore fishing trip. Captain Jason is a native Floridian that has the expertise to put you on all of the fish that can be found within Tampa Bay. Captain Jason also runs scalloping trips in Homosassa and lobster trips in the Keys. These trips are fun for the whole family.