Last Updated on January 25, 2022 by Staff Writer
Successfully targeting a diverse range of fish species in one day is the pinnacle of any fishing trip. One way to measure this accomplishment is what is defined as catching an inshore slam and grand slam. The definitions of these slams differ by location, as they each represent a collection of the most highly sought-after game fish species routinely targeted in an area. In the Tampa Bay area, an inshore slam refers to catching a snook, redfish, and sea trout in a single day. The likelihood of catching these three fish in a day depends on both the weather and water conditions and the skill and knowledge of the angler and captain.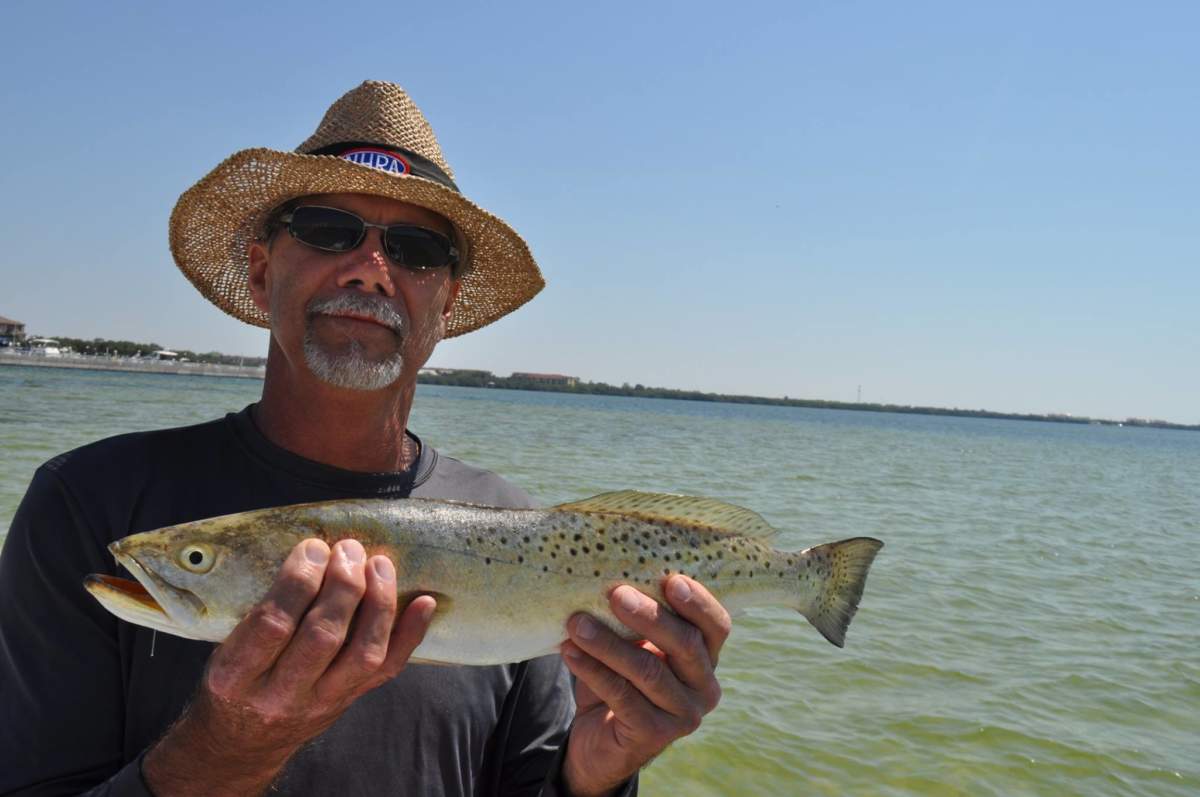 Spotted sea trout are readily caught in our area year-round. Although their target locations change throughout the year. They are usually caught on healthy grass flats, in potholes on the flats, near drop-offs, and near oyster bars. Trout can usually be caught with artificial lures, soft plastics, and hard baits or the top choices. Hard baits that are either slow suspending or topwater are great choices.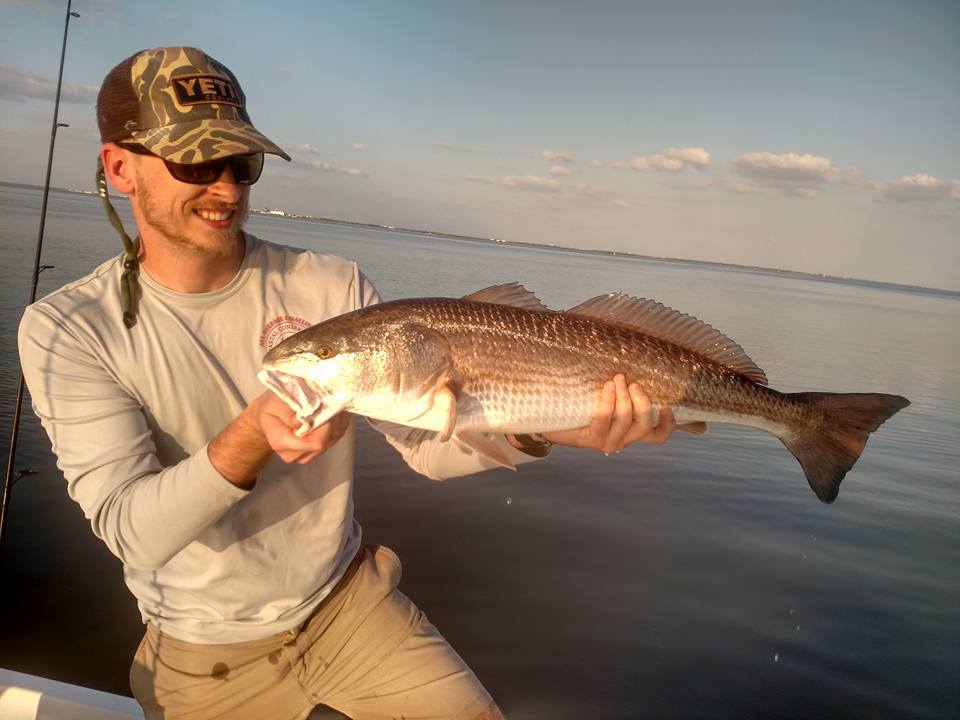 Redfish, like sea trout, can be caught year-round. Redfish may be found in many of the same locations as trout, although they will often be found shallower and tighter on oyster bars or other structures. In coastal areas with clean water, the technique of choice for catching redfish is sight fishing. It is remarkably fun to spot a feeding or cruising redfish and make the perfect cast so that the redfish sees your lure and rushes over to eat it.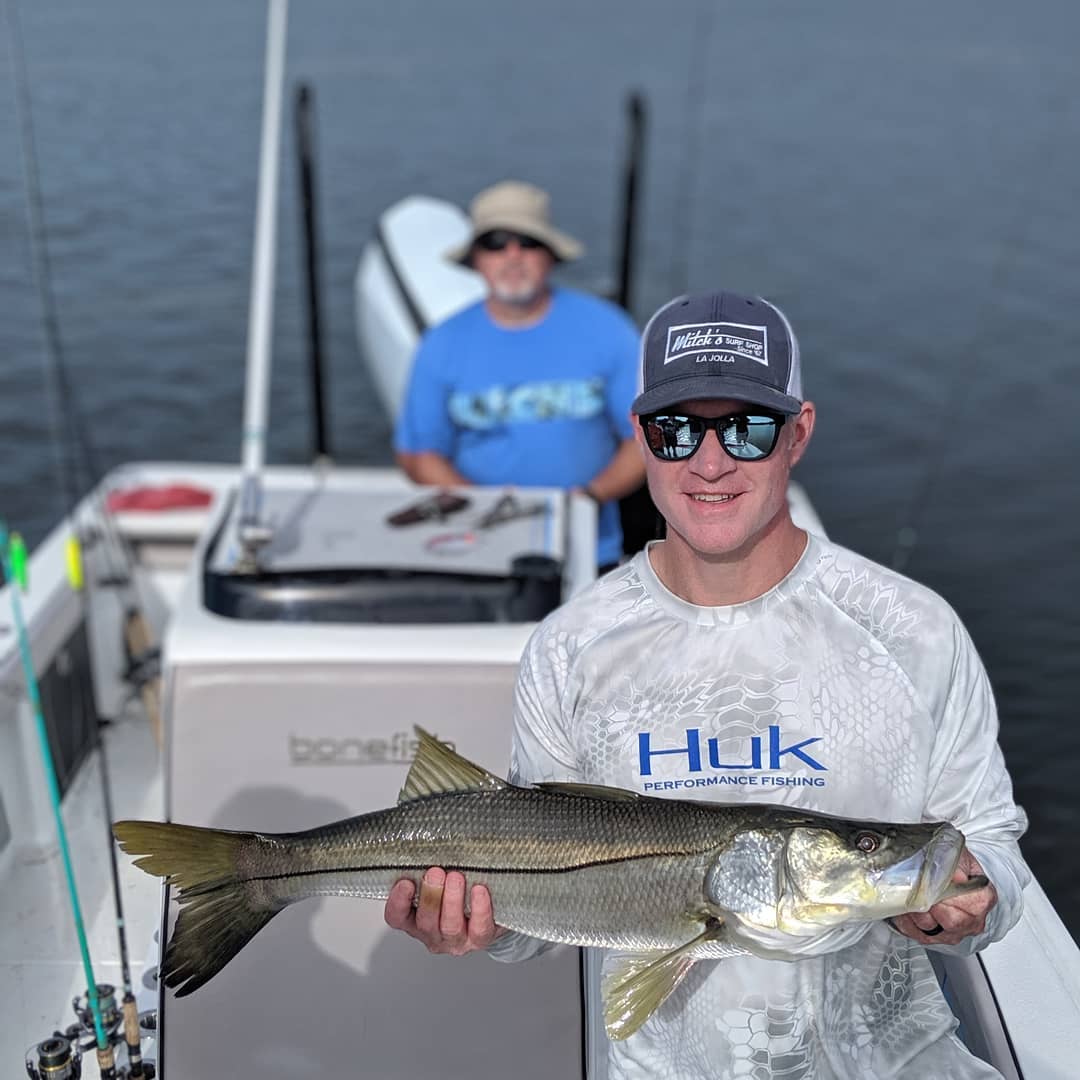 Snook are harder to catch as predictably. They are often finicky feeders, waiting for the right conditions or the presence of specific bait to begin feeding each day. Snook can be found throughout the area all year, but are much more difficult to catch in colder water conditions. Most success will be fishing mangroves or other structures, such as rock piles, dock pillars, or sea walls. When the water is cold, snook will be in the warmest water in the area. A popular lure to target snook are jerk shad, sizes and colors vary, but 4-inch white is a fisherman's favorite.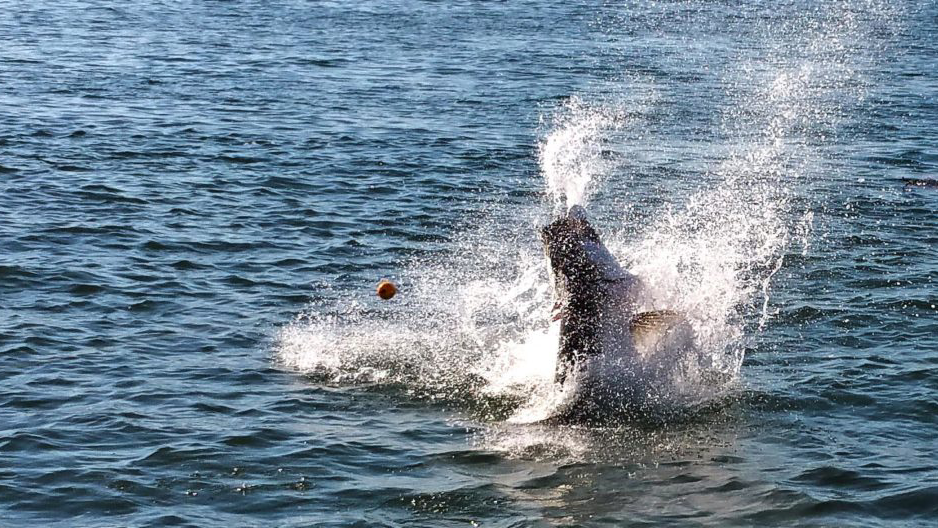 Rounding out the grand slam is likely the most sought-after species on the gulf coast, the tarpon. Adding a tarpon to the slam on any given day will require advanced preparation and deep understanding of species. More often than not, you will have to seek out a location-specific to see and catch a tarpon, such as in deeper cuts and passes or along the beach to spot migrating fish. Tarpon are most reliably caught in the area during the late spring and summer months. Landing a tarpon is difficult enough, but if you are able to add this species on an inshore slam day, it will truly be a day to remember.
If you want to target an inshore grand slam in the Tampa Bay area, start looking at Capt Jason's calendar April – August 2022 and book now to secure your adventure.