Last Updated on May 24, 2022 by Staff Writer
If you're just starting out tarpon fishing, you may be wondering where to begin. This blog post will provide some fishing tips that will help make your first tarpon fishing experience a successful one!
Tarpon are a large saltwater fish that can grow up to eight feet in length and weigh over 280 pounds. They are found in tropical and subtropical waters and are prized by anglers for their fighting spirit and acrobatic jumps. Florida, in particular, is well-known for the annual mass tarpon migration drawing fishing enthusiasts from across the globe.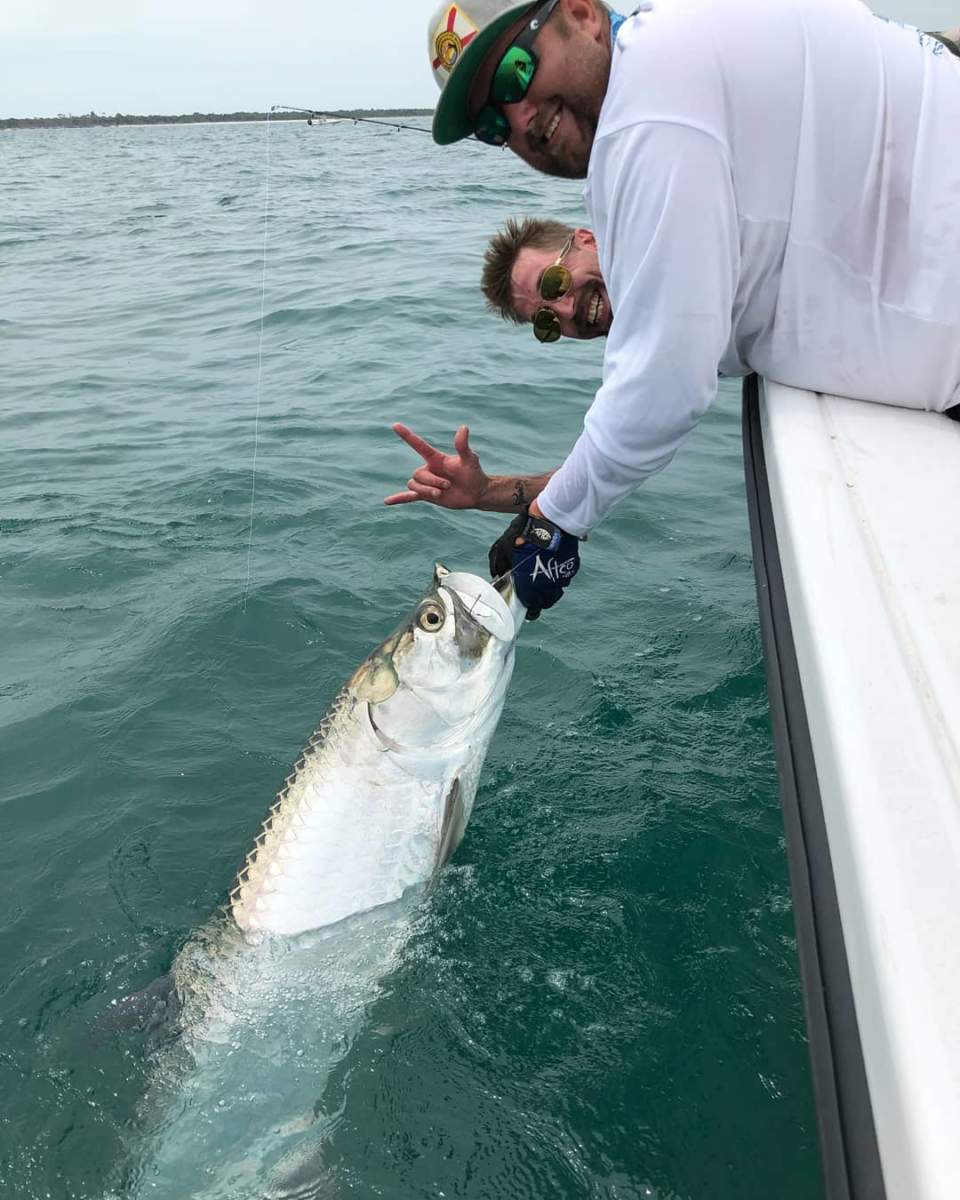 If you're lucky enough to fish for tarpon, you should keep a few things in mind.
Tarpon can be huge, so it is essential that your tackle can handle the fish's size and strength. One of the most important things to remember when tarpon fishing is to use the right tackle that can withstand the demands of an intense fight. Tarpon are strong fish and will test equipment to its limits, so make sure you have a quality heavy-duty rod that can do the job. Additionally, tarpon are EXTREMELY tough, so it's essential to use a heavy-duty fishing line. Finally, tarpon are known for making long runs when they are hooked, so make sure you have a reel with a good drag system.
In addition to using the proper gear for tarpon fishing, it is important to use the right bait to attract fish. Some of the most common baits used for tarpon include live baitfish, crabs, and shrimp. When selecting your bait, make sure to choose something local to the area you are fishing in.  Dead bait can also be effective to elicit bites from finicky fish. Finally,  DOA shrimp, topwater lures, flies, and jigs are great options for those opting for artificial presentations.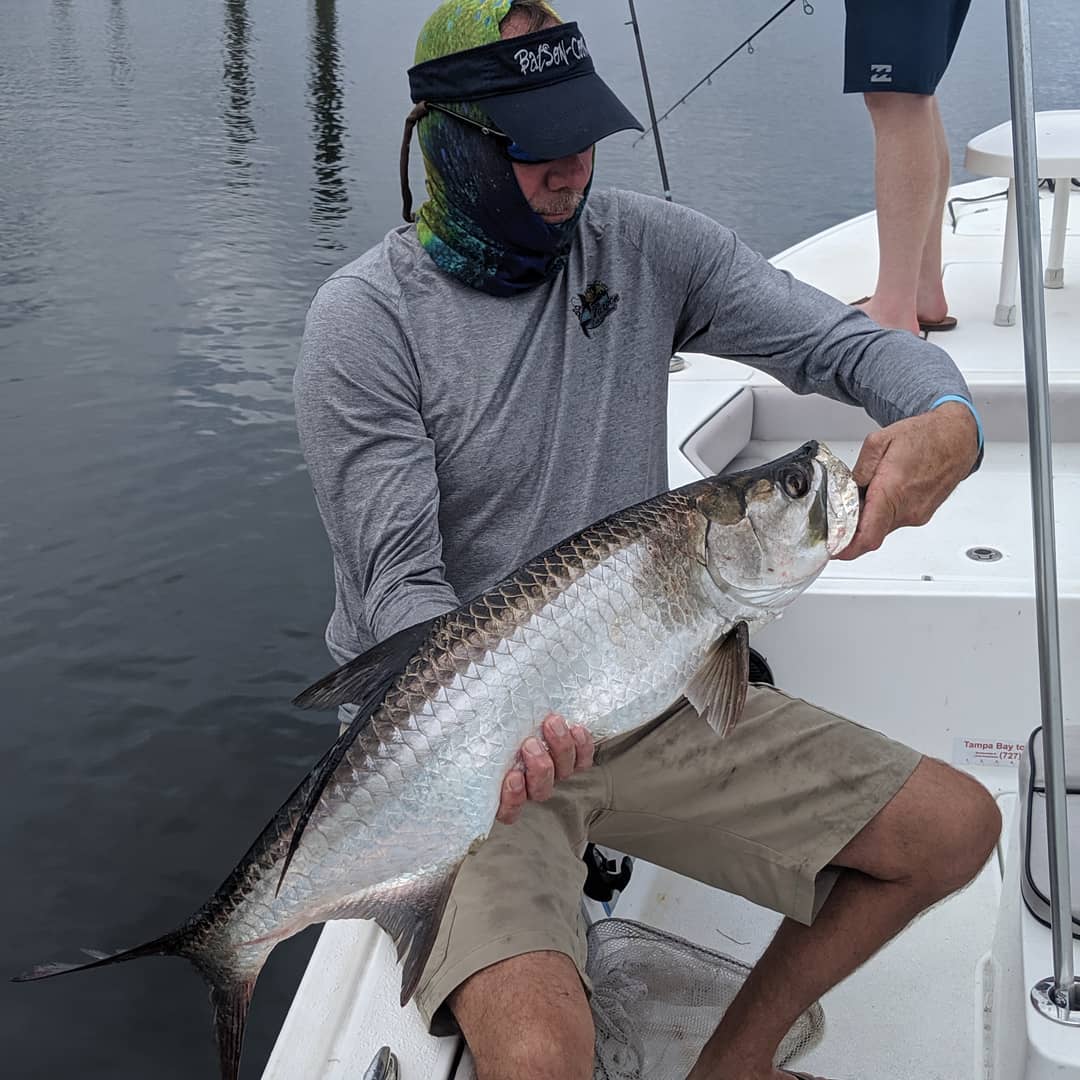 The Best Tarpon Fishing Trips in Florida
Come fishing with Captain Jason Dozier of FISHN' FL for some of Florida's best tarpon fishing trips. We offer tarpon fishing charter trips for beginners in the beautiful waters of Tampa Bay.
Our trips are designed to take you to the best spots and teach you everything you need to know about fishing for tarpon. You're guaranteed to have a great time on our boats, and we promise that you'll catch plenty of fish!
Come experience the thrill of reeling in a giant tarpon – it's an adrenaline rush like no other. Once you go tarpon fishing, you'll be hooked for life!
Book your trip today online, call us at  813-956-5357 or contact us via online form. We can't wait to show you what tarpon fishing in Florida is all about!