Last Updated on May 10, 2022 by Staff Writer
If you're looking for one of the hottest spots for snook fishing in the country, Tampa Bay is the place to be!
Snook are widely recognized as one of the most popular sport fish in Florida, and they can be caught all year round. However, certain times of the year are better for producing more significant numbers of fish.  Read on for a discussion of the ideal times of the year to snook fish in Tampa.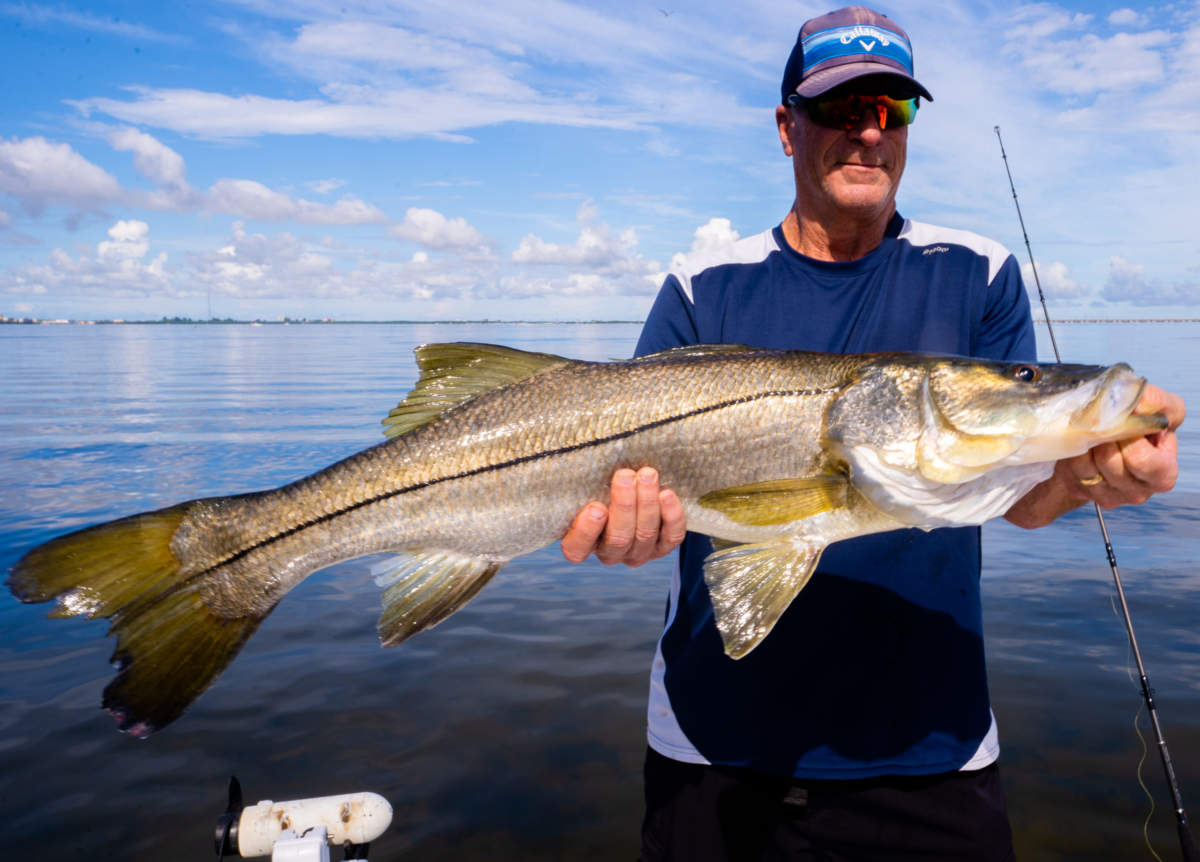 There are always a few die-hard snook anglers who never stop fishing for snook, no matter the water temperature. But for most of us, when the water gets warm, it's time to start thinking about targeting snook again.
Starting in March, the weather in Florida begins to change.  Warming trends mean higher water temperatures that draw snook out of their winter homes and into shallow water hangouts.  Snook become aggressive, looking to replenish calories and stock up on food in preparation for their spawn.   Snook are opportunistic feeders in this season. They are eager to eat and will strike at just about any bait or lure that comes their way, making for some outstanding snook fishing action.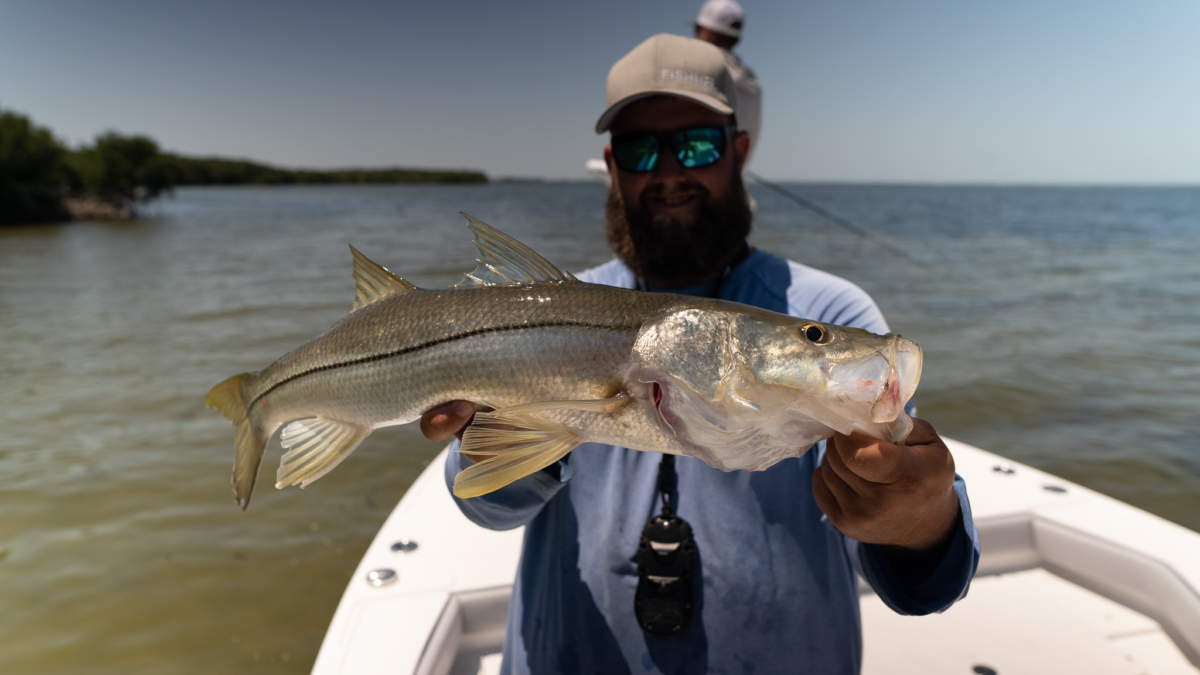 Snook fishing in Tampa Bay continues to be excellent throughout the spring, summer, and early fall months. Conditions stay favorable throughout this period, so fish continue to be active. Snook are more likely to be found in shallow-water, inshore habitats during this time of year, making them a prime target for skinny water anglers. Although snook are always present in Tampa waters, March through November produces some of the largest fish of the year, so if you're looking to land a trophy snook, these are the months to focus on.
Fish'n Fl. Snook Charter Trips
Ready to catch some of the biggest and baddest snook around?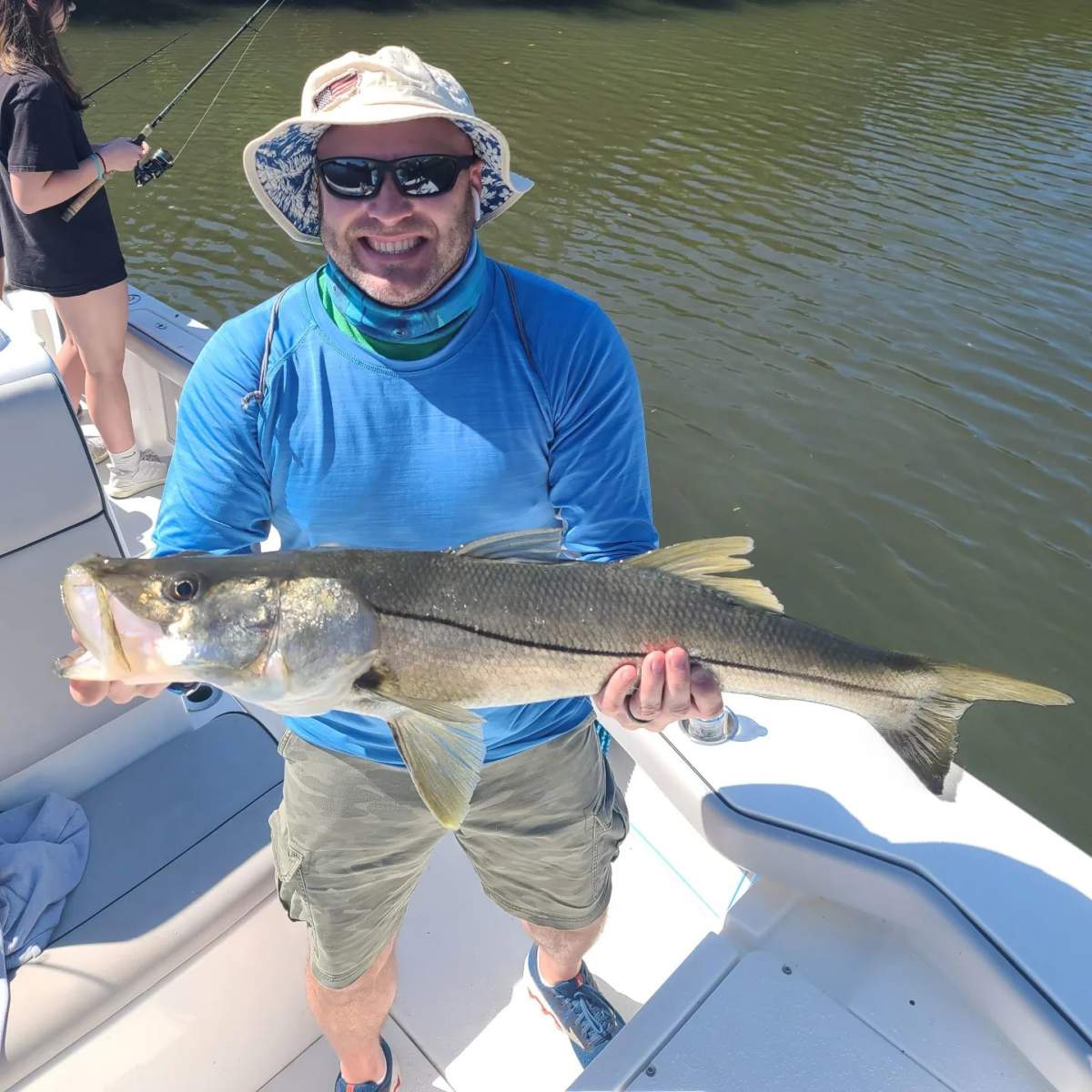 Fish'n Fl. offers Tampa fishing trips that will put you right in the middle of the action. Captain Jason knows where to find snook so that you can have loads of fun reeling in plenty of fish.
We provide everything you need for a successful trip – from bait to tackle; we've got you covered. So all you need is your sense of adventure and smile!
Book your trip today and see why Fish'n Fl. is the premier snook charter service in Tampa Bay.