Last Updated on February 25, 2022 by Staff Writer
Although the big four fish species that comprise the Tampa Bay inshore grand slam are present year-round in our area, each species has patterns that make certain times of year better than others to successfully target them.
The grand slam is defined as catching a tarpon, snook, redfish, and trout in a single day. Captain Jason has developed a deep understanding of the fish patterns in the Tampa Bay area and knows the best seasons, areas, and techniques to help his clients catch these fish throughout the year.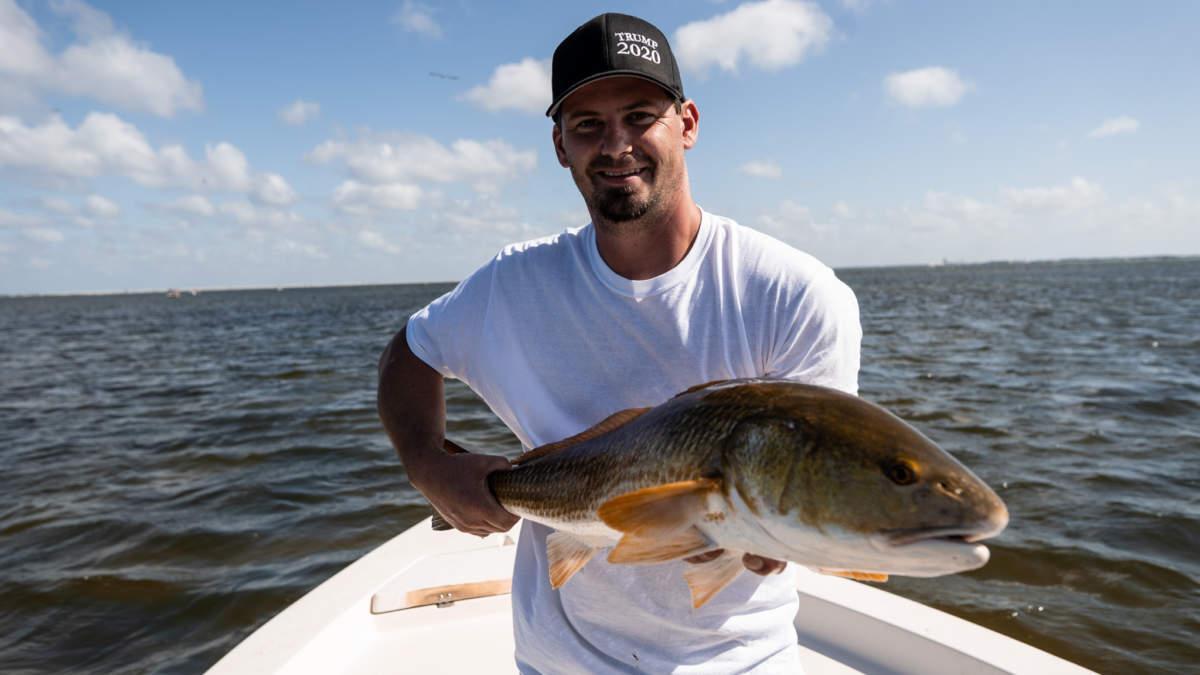 Of these species, trout and redfish are most readily caught throughout the entire year. They are much less sensitive to cold water temps and will still feed regularly on bait and artificial lures year-round, although changes in technique are helpful as the water temperature changes.
The prime months to catch redfish and trout are spring and fall when the water temperature is in the mid to upper 70s. During this time fish will be readily found across grass flats, around oyster bars, or other structures throughout the area.
These fish will readily hit artificial lures or live bait. Adult redfish also can be found in large schools patrolling the flats in the warmest months, if one of these feeding schools is located, many huge fish can be caught from a single group.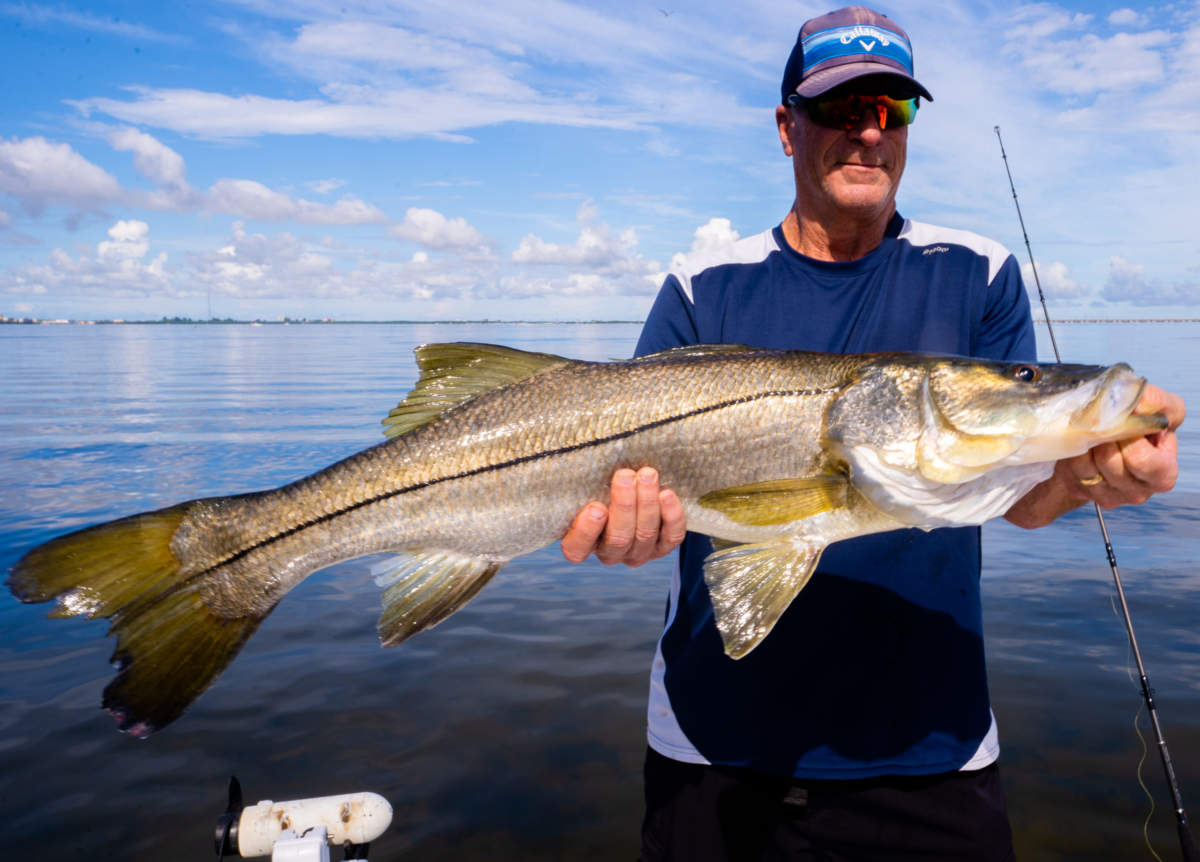 Snook are extremely temperature-dependent, so the most active months to target them in Tampa Bay are April through September.
When water temperatures begin to rise the snook will move out from their winter refuges in the areas that are consistently warmest to find baitfish. They will move throughout the flats to find natural and man-made structures to feed from. Everything from docks, rock piles, channel banks, oyster bays, to bridges. They can also be found feeding on baitfish schools. Snook are much more likely to feed in these warm conditions.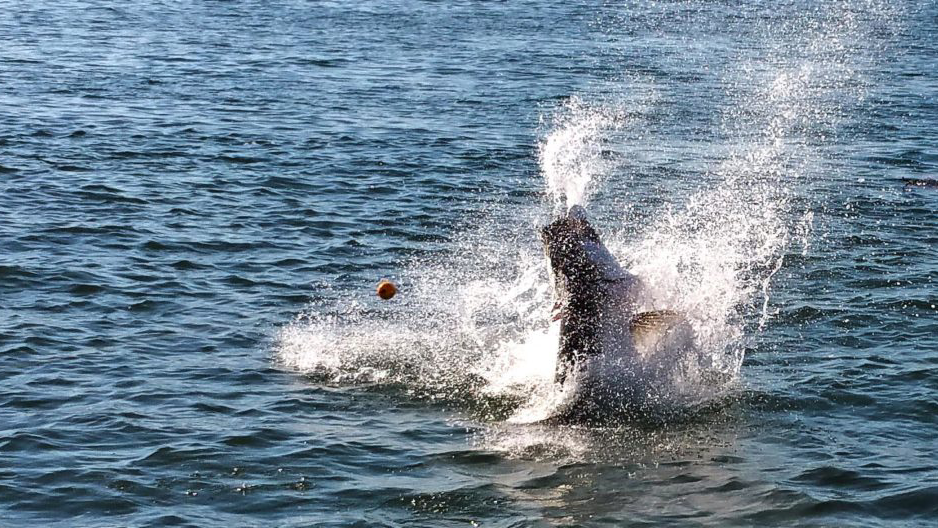 Adult tarpon, up to 200lbs migrate through the Tampa Bay area in the late spring and early summer. The tarpon migration is heaviest in May through July, with schools of dozens of fish readily found in the area. These tarpon can be sight cast in the clear water with sandy bottom just off the beaches, or can also be found in the channels and deep passes throughout the area, particularly where baitfish congregate.
When planning your trip with Captain Jason, consider the fish you would like to target and talk to him to pick the best time for you to schedule your trip to increase your odds of achieving your goals.