Last Updated on November 14, 2022 by Staff Writer
Duck hunting is one of the oldest and most popular forms of hunting in America. And while there's plenty of opportunity to go duck hunting around the country, some states offer far better options than others. If you're looking to bag your limit of ducks this year, consider heading to Tampa Bay for the November 2022 duck season.
Tampa Bay Duck Hunting
Anyone who has ever been duck hunting knows that there is nothing quite like it. There is something special about waking up early in the morning, wading into the water, and waiting for the ducks to come flying in. And few places in the country offer better duck hunting than Tampa Bay. The bay is home to various duck species, and the surrounding rivers provide an abundance of food and shelter for wintering ducks. Tampa Bay is an ideal hunting location for those who want to experience all that duck hunting has to offer. In addition to the excellent hunting, Tampa Bay offers a beautiful setting. The mangrove estuaries and bay are indeed a sight to behold, and the fast-paced flocks of ducks are a hunter's dream come true. So if you're looking for an unforgettable duck hunting experience, look no further than Tampa Bay.

Duck Hunting Season
The Florida duck season for 2022 is as follows:
Sept. 17-21 (teal and wood duck only)
Sept. 22-25 (teal only)
Nov. 19-27
Dec. 10 – Jan. 29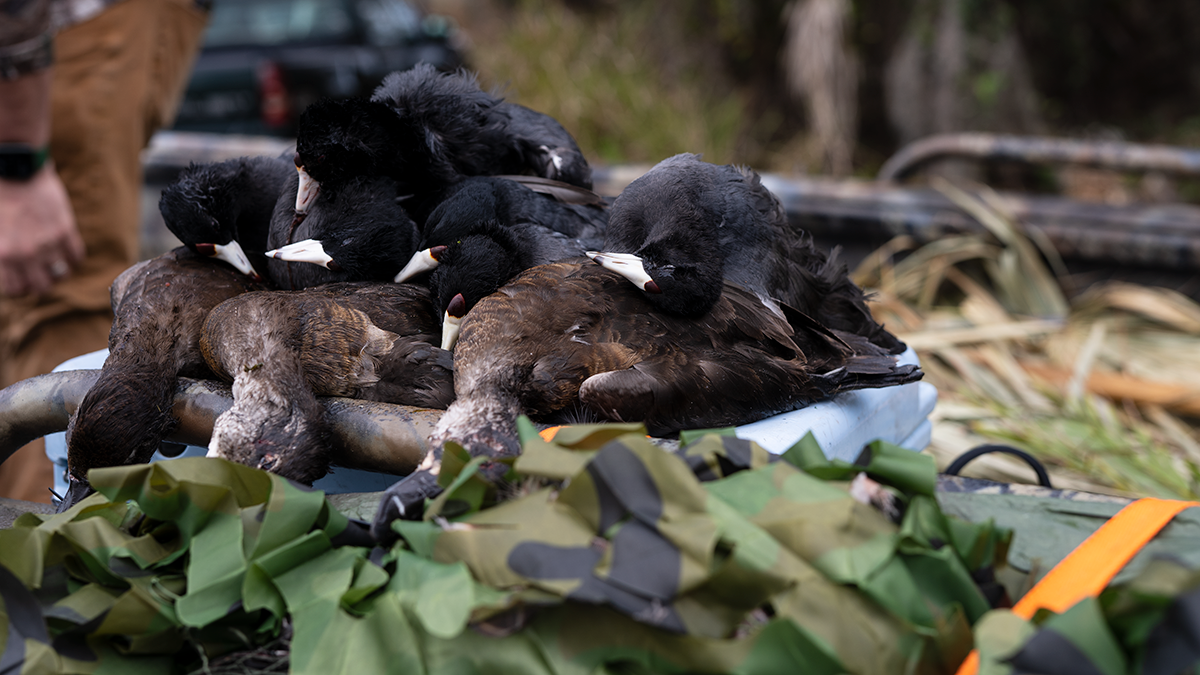 Quick Note About Licensing:
To hunt ducks in Florida, you must have a migratory bird permit and a hunting license. You can obtain these at the Florida Fish and Wildlife Conservation Commission at no cost. In addition, you must have a $5 Florida waterfowl permit and a $28.50 Federal duck stamp. Taking or attempting to take harlequin ducks, brant, and purple gallinule is prohibited. You may be subject to heavy fines and penalties if caught hunting these birds. However, following the rules and regulations, you can enjoy a fun and safe duck hunting experience in Florida.
Hunt Ducks in Tampa Bay
Captain Jason offers clients one of the most exciting and well-scouted waterfowl hunting experiences in Tampa Bay, Florida. On a typical hunt, clients can expect to bag mostly Bluebill, Redhead, Merganser, Mottled, and hybrids inside the coastal estuary system. Captain Jason prides himself on putting in the extra effort scouting to ensure he is on the mark, which his clients have come to appreciate. When necessary, he can also provide hunts from the shoreline with waders. Overall, clients who go on a hunt with Captain Jason can expect an enjoyable and successful experience. Book your trip today with FishnFL and enjoy your very own first-class duck hunt!