Last Updated on January 23, 2023 by Staff Writer
If you're thinking about heading down to the beautiful Key West area, consider adding lobstering to your list of activities. Florida's spiny lobsters are delicious on the grill; catching them yourself is a blast.
Lobster season is the perfect time to dive in and experience some of Florida's best seafood. Not only is it fun for families, but it's also an excellent option for corporate outings and bachelor parties.
When to Go
Lobster season in the Florida Keys typically runs from August 6th to March 31st. However, the exact dates can vary depending on the specific regulations the Florida Fish and Wildlife Conservation Commission sets. It's essential to check the regulations and ensure you're aware of any specific rules and restrictions before heading out. For 2023, these dates for the mini-season are July 26th and 27th, and the long season is on the regular dates, August 6th to March 31st.

How to Catch Spiny Lobster
Catching spiny lobster is relatively simple. There are no giant pesky claws to look out for, so all you need to do is dive down, find the lobster, and "tickle" him into your net. Once you've caught your lobster, head back to the dock and cook them up for a delicious meal.
Book a Charter Trip with Captain Jason
Capt. Jason offers seasonal lobster trips and is happy to discuss the best time and where he runs his lobster charters. He also offers custom-tailored charter trips, including reef fishing, offshore fishing, and sandbar trips to Boca Grande Island and Marvin's Key.
If you're adventurous and love to boat, you're welcome to bring your boat. But if you're looking for a true vacation, Capt. Jason will take care of all the work, and you can kick back and relax while soaking up everything unique that the Florida Keys offer.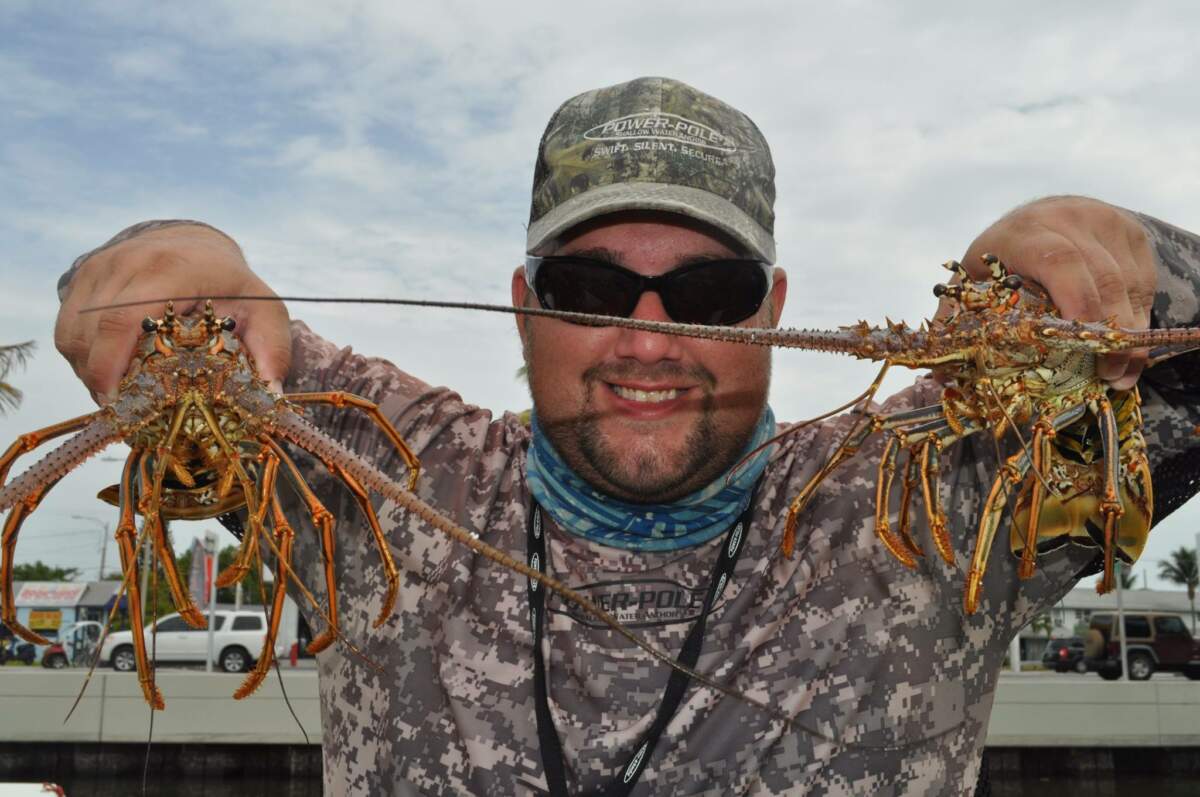 Bring the Whole Family
The Florida Keys are a perfect paradise to take your whole family. There's plenty of shopping and quaint diners to keep the wife and kids busy if they choose not to go lobstering or fishing during your trip. Additionally, The Florida Keys are rich in history, with many State Parks to catch breathtaking views of the famous 7-mile bridge.
Experience the Nightlife
Key West is also famous for its nightlife. Duval Street is the main nightlife hub, with many different bars and clubs. Some of the author's favorite places include Green Parrot for local music talent, Irish Kevins for strong drinks and adult music entertainment, The Porch for homemade spirits and cocktails, Schooner Wharf to drink with the old salts of Key West, and Ricks to get your dance on until the wee hours of the morning.
Lobstering in the Florida Keys is a unique and exciting experience that should not be missed. Book your trip with Capt. Jason today and get ready for a vacation that you'll never forget.