Last Updated on January 3, 2023 by Staff Writer
With the new year comes new angling opportunities — and Tampa Bay offers some of the best coastal fishing experiences in Florida this January. From seasonally abundant species to landing that dream catch during your outing, there's almost nothing you can't do when throwing a line off the coastline of our vibrant city. Whether a novice or an experienced ocean explorer, if you want to take advantage of the diverse aquatic life, Tampa Bay is the place to do it!

Fishing Coastal Tampa
Tampa Bay is an ideal destination for inshore fishing in the winter months, with January being prime time. Water temperatures during this time of year tend to range from the low to mid-60s, which creates an inviting habitat for a diverse array of coastal species such as redfish, trout, and snook.
Experienced anglers often target these fish in areas where the water is shallow and slightly warmer. When baiting a hook for inshore species in Tampa Bay during January, live items such as shrimp or crabs can prove to be effective, though you could also try artificial lures or flies for some line-ripping success. So come down to Tampa Bay- plenty of fish in these waters just waiting to be reeled in!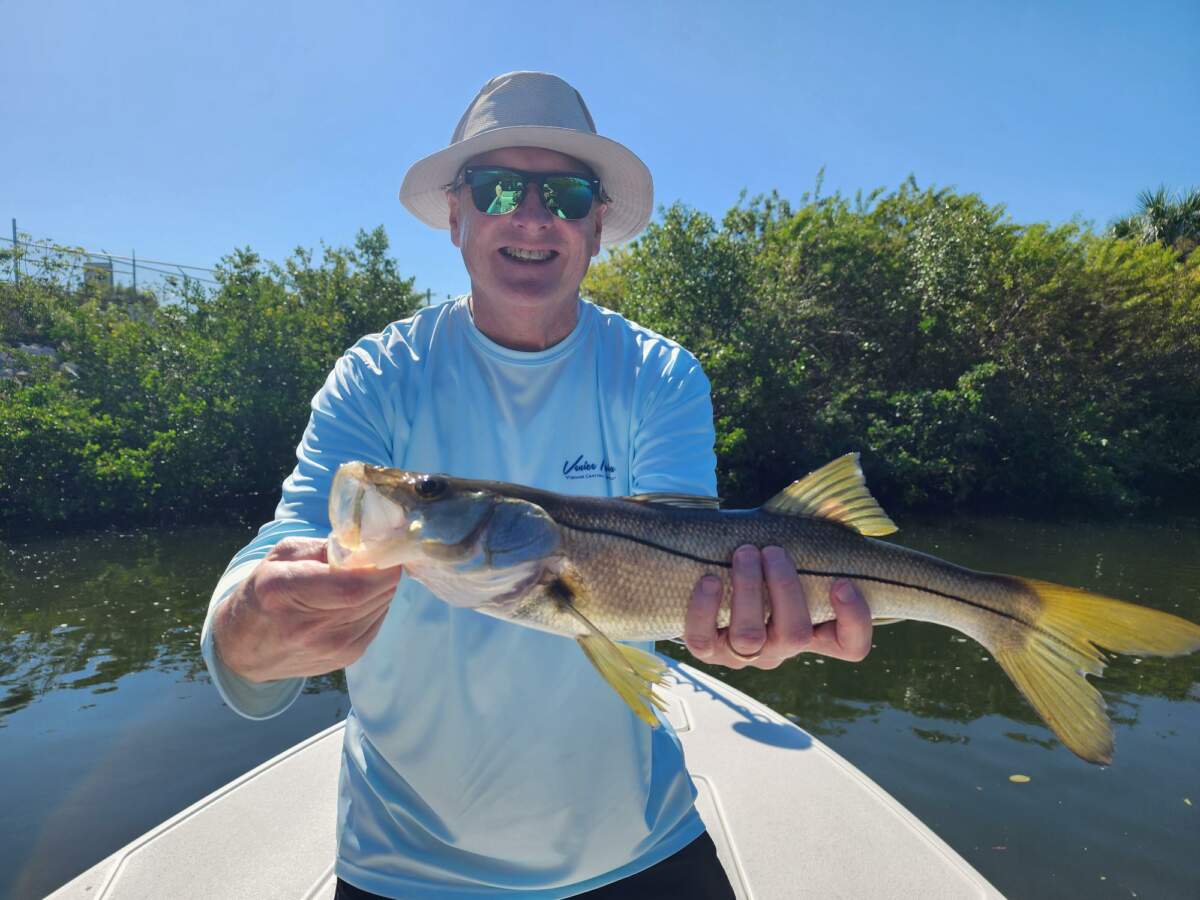 Target Species
Fishing in Tampa Bay during January can be an exciting experience with various species to target. Depending on factors such as water temperature, salinity, and the presence of other species, the list of fish that can be found in Tampa Bay during January changes from year to year.
Nonetheless, a few consistent and sought-after species are always present; redfish, seatrout, and snook come readily to mind. But there's still more; Black Drum, Jack Crevalle, Mangrove Snapper, and Flounder are some of the different potentials caught in Tampa Bay at this time of year. Anglers will undoubtedly have plenty of opportunities for success here – no matter their preferred gamefish.

Fish With Us
If you're looking to level up your fishing game, a day out with Captain Jason Dozier is sure to do the trick. His mastery of Tampa Bay's waters has been honed over decades, and he has the know-how to get you to that sweet spot where success is just waiting. Whether you're after a trophy catch or simply after enjoying some peace and quiet on the bay, his expertise will bring unprecedented returns.
The fishing in Tampa Bay is always a memorable experience thanks in part to captains like him who have made it their life's work to explore these waters and share this amazing experience with you. So don't wait – book your trip today with one of the most experienced anglers around and make your dream catch come true!