Last Updated on December 19, 2022 by Staff Writer
Are you looking for an exciting day of fishing that will provide hours of pleasure and relaxation? Look no further than Tampa Bay, where the winter season creates ideal conditions to catch large redfish. December is the time to get out on the water and find your favorite species in abundance. Redfish are one of Florida's most popular game fish, boasting impressive weight-to-length ratios and delicious flavor.
Winter Redfish
During the winter, the biggest and most exciting inshore game fish we pursue in Tampa Bay are Redfish. This species has a spawning season that starts in late summer and runs until early winter, bringing in monster reds from nearshore waters that offer anglers a unique opportunity for great catches! We often find Redfish in our bays during this time of year, though they are notoriously finicky eaters and can be difficult to hook. The backcountry waterways provide better opportunities for consistent catches during the colder months.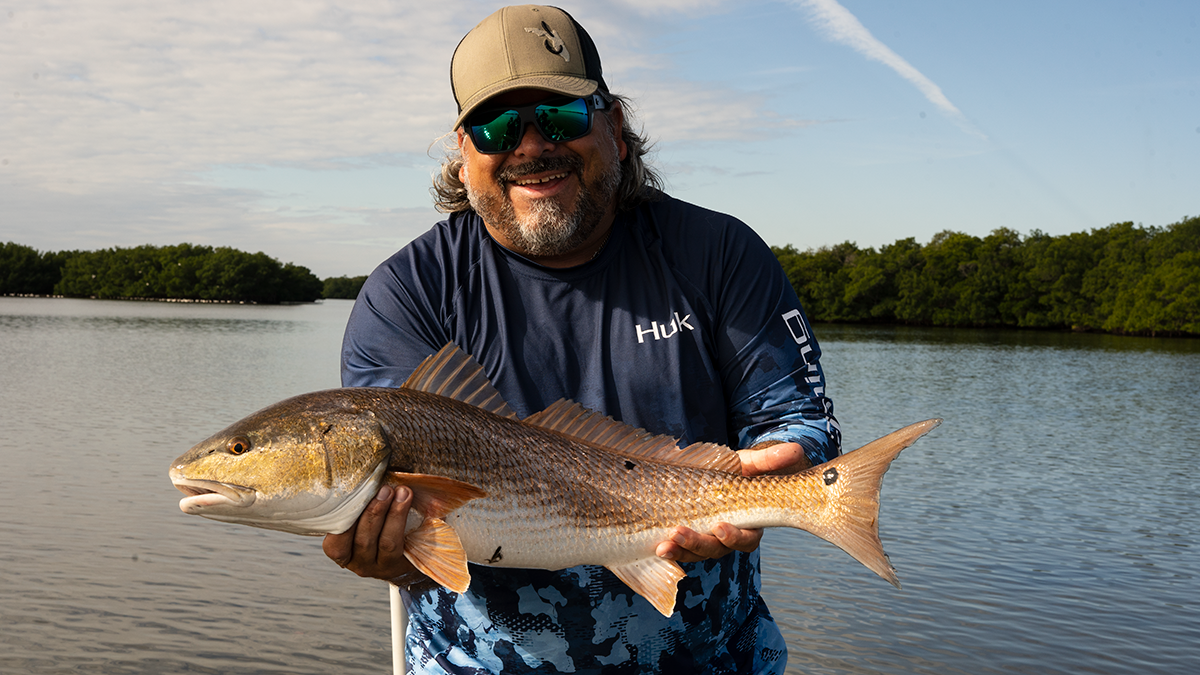 Winter can be difficult for fishermen, but the redfish will cooperate! All you need to do is take extra care when looking for this hearty fish. It's essential to approach them stealthily in clear waters to avoid scaring them off. The best places to find these feeding redfish are in small coves that have access to direct sunlight, where the muddy bottom will heat up quickly during peak hours of the day. If you're lucky, you may find these skinny water fish sunning themselves on top of the surface – an excellent opportunity to catch one!
Don't Miss Out
When it comes to Tampa Bay, there is a never-ending assortment of things to do year-round. From inshore fishing for reds to duck hunting. We are nearing the end of the 2022 duck hunting season, and now is your chance to get out there and experience it. Tampa is one of few places in the US where you can reel in a redfish and bring home your duck limit in the same day, so before you miss out on the opportunity of a lifetime, make sure you look into just how fantastic duck hunting in Tampa Bay can be!

Get on the Water Now!
When you step onto Captain Jason Dozier's boat, you'll be treated to a fishing experience unlike any other. With unparalleled knowledge of the Tampa Bay region and decades of local fishing expertise, Captain Jason will ensure your day on the water is rewarding. Whether you're aiming to hook that big fish or just cast for serene pleasure, he knows the exact spot for success – experience unprecedented levels of success as an expert guides you with lifelong ties to these waters. That's why Tampa Bay is one of the best fishing destinations. With top-notch anglers like Captain Jason at the helm, it's only a matter of time until you have a dream catch on the line. Book your trip today!